Since 1922, your United Way of Cayuga County has met, and continues to meet, community needs. Many of the original Member Agencies focused on health as treatments were developed to address tuberculosis, lingering effects of the Spanish Flu, and elder care. During wartime, a large portion of funding was funneled toward national partners helping soldiers overseas as well as their families here in Cayuga County. As we entered the 21st century, agency funding focused on meeting emerging needs around transportation, essential childcare to keep families working, as well as developmental care and inclusivity services. For more than a century YOUR United Way has been creating positive change.
Last fall, the United Way hosted an exhibit at the Cayuga Museum of History and Art exploring their history. Through extensive research in the archives, the team learned that the annual fundraising efforts used to be regionally managed with several Campaign co-Chairs when the organization went countywide in 1948. This regional approach truly helped unify our neighbors throughout Cayuga County around the United Way and funded Member Agencies. In the 1980's, the international movements of United Ways altered the organization's identity and many of those regional connections began to fade. However, year after year, your dollars to the United Way serve families in ALL regions of Cayuga County. Heading into their second century of service, your United Way is returning to that regional approach to strengthen existing partnerships, build new relationships, and meet our neighbors where they are to raise awareness and address critical needs.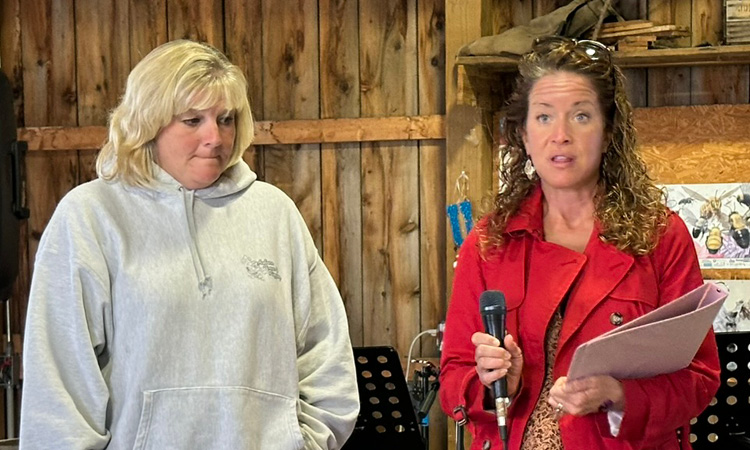 COUNTY NORTH CO-CHAIRS
Joanna Bilinski & Gennie Bartholomew
As Weedsport and Port Byron residents, we are honored to represent Cayuga County North for the 2023-24 Campaign. Our personal missions are to give back to our hometowns, our community, your Cayuga County. We accomplish this through personal efforts as well as through the Bilinski Family business, Auburn Crane & Rigging. We were taught that helping others was the right thing to do—to be the first to respond during a crisis, rejoice in other's success, or to just share a smile to lift someone's spirit. When you look at the agencies supporting those in need, the United Way has been providing positive, long-lasting change through both their initiatives and funded programs via Member Agencies. With the dollars raised last year, your United Way is supporting 24 local nonprofits whose 33 programs. Additionally, as part of their 100th Anniversary celebration last year, unique fundraisers established the seed funding to establish two United Way Initiatives: Community Building Mini-Grant and Student United Way.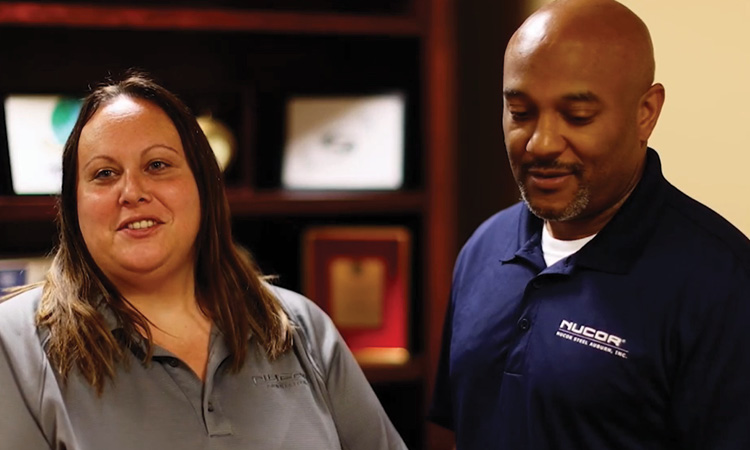 COUNTY CENTRAL CO-CHAIRS
Amanda Grover & Duane Thomas
Giving back to the community through philanthropic endeavors, building powerful partnerships, with gratitude are at the core of Nucor's mission. Since 2021, Nucor Steel of Auburn has led the United Way of Cayuga County's annual Campaign. This year, as an Auburn native and Sennett resident, we have accepted the opportunity to be your County Central Chairs as representatives of the entire Nucor Steel family. Did you know that 73% of the Auburn plant's team lives in Cayuga County—many of which serve on boards and committees of the United Way, Member Agencies, and other nonprofits? According to the newest ALICE (Asset Limited, Income Constrained, Employed) study, 36% of Cayuga County residents are struggling to make ends meet. Being a part of the United Way team and a key player behind the drive to increase workforce development, Nucor Steel helps create four downstream positions for each of their employees. That equates to an additional 750 employed residents to meet supply needs of Nucor Steel.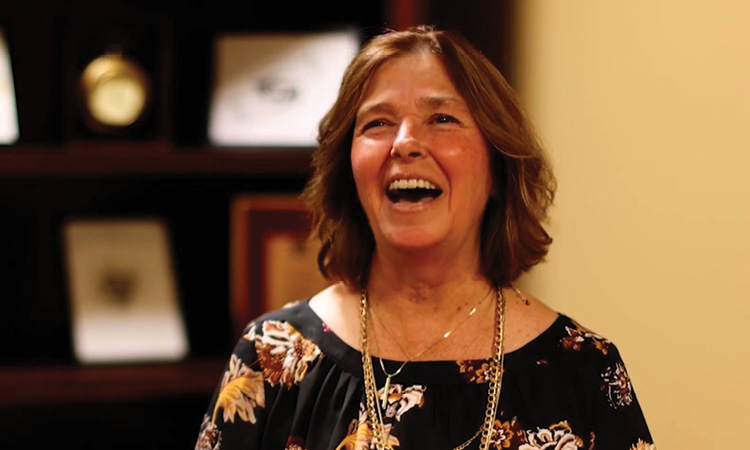 COUNTY SOUTH CO-CHAIR
Christine Bickal
As someone who has benefited from United Way funding, I have experienced firsthand the generosity of the Cayuga County Community. It is an honor to give back and serve as your County South Chair during the 2023-24 Campaign. As a Union Springs resident and formerly employed by a funded agency, I've had the pleasure of being a part of the United Way for many years. In that time, the United Way has and continues to address both immediate needs and long-term challenges through a collaborative approach. Did you know that more than 450 volunteers across Cayuga County support the United Way by serving on the Board of Directors and committees who share the United Way story, at various events and fundraisers to raise dollars and awareness, and during our annual Day of Caring to support the missions of fellow nonprofits? United Way volunteers come from all regions of Cayuga County and from more than 60 local businesses who support the United Way mission.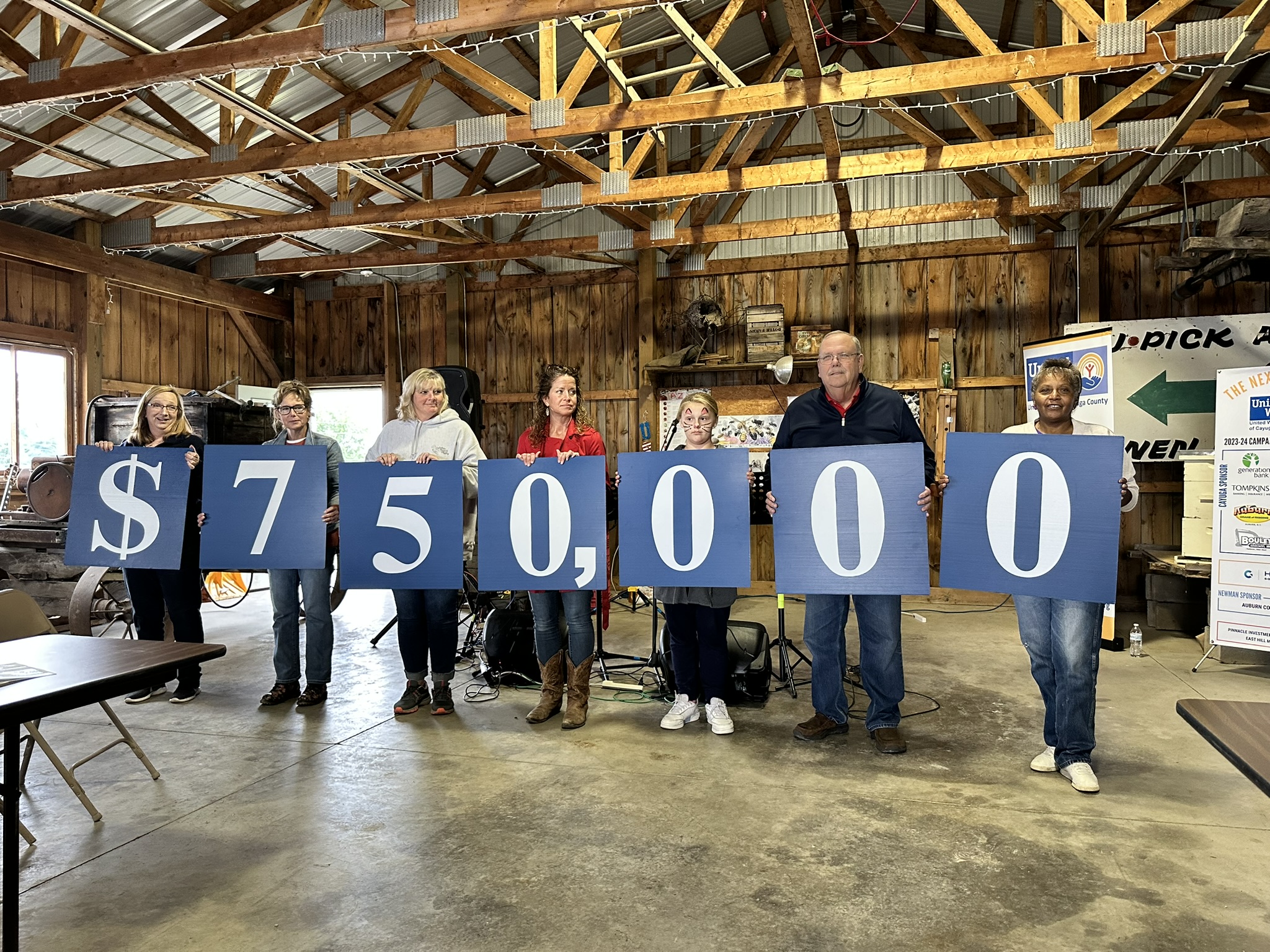 More than 50% of Cayuga County residents turn to a United Way funded program or service provided by a Member Agency. In addition to supporting nonprofits, the United Way brings free tax preparation to our community, a prescription discount program, and a 24-hour accessible referral hotline. When you make your gift to the United Way of Cayuga County, you are supporting your friends, family, and neighbors throughout all regions.
Please join us and make your gift today by mailing a check made payable to United Way of Cayuga County to 2 State St., Suite 2, Auburn, NY 13021 or clicking the Give Now button below.